Back in November, when I first started this new site and the accompanying shop I concentrated my product on the "Flowers for you 2021" calendars. It seemed the logical start for me. I had gained some experience in making photo calendars the previous years for my family, and this was a continuation of that experience. I'm happy to say it has been a full success. All my calendars are gone. The feedback for both calendars has been fantastic. I received private messages, letters, and wonderful reviews on my shop page. Sold out!!! What a wonderful feeling, to know that they are now hanging on the walls of happy clients around the world. So, now prints?
Impulse
Back in December, a few friends asked me if I wouldn't sell some prints as well. I hadn't really thought about it to be honest. To me, it seemed to be a lot of work. This is a totally new field. I have no experience in printmaking or print selling. How does one print? What paper should I use? Is it worth it for me? How does one present the finished product? Should I sell prints? Questions upon questions upon questions. I just let it rest.
Beginning
The starting point and impulse is of course the actual photograph. And really, I do have a lot of pretty decent ones to share. I started truly thinking about prints when the first flowers appeared this February. As I was photographing crocuses and snowdrops up close (more on my last post: I love the spring!) I felt that this could be the start of a new adventure. After all, the pandemic is still going, and time at home seems to be abundant. I got excited with a few shots (some are on the last blog post) and felt that perhaps those would appeal to others too. The research began. Should I use a Passepartout? Or not? Should it be in a frame? Or not? Which size should the print be? How will I sell them? I discovered that there are platforms for photographers to sell prints. Are they worth it, though? I am trying one and will keep you posted (link is here).
My shop
And now? Well, I am excited to start selling my prints on my shop website. The first couple of prints have just been ordered. I have changed the design of the shop page to allow a nicer viewing of the photographs. It's early days yet! I am still struggling to find a way of placing the pictures on sale in albums to maybe have a better overview on the front page. The more photos I add, the more this will be needed. But for now, it will do. The print process is now clearer to me and doesn't quite scare me off so much anymore. So, what do they look like?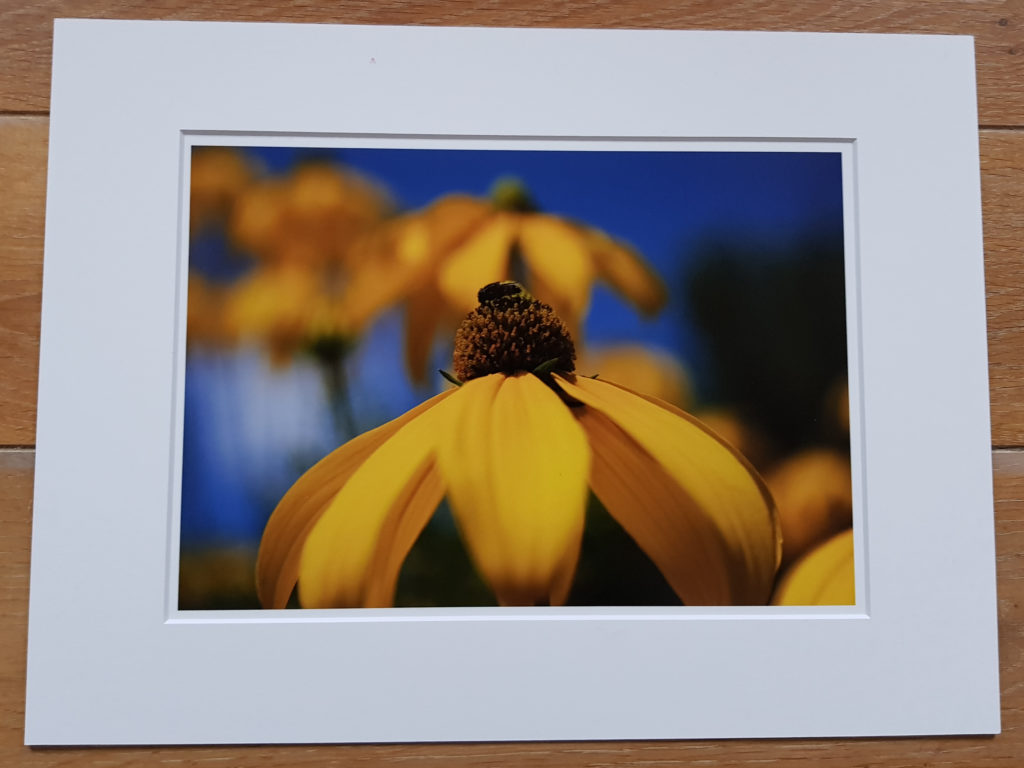 The prints
The prints I offer come in a beautiful museum-quality Passepartout. I am sticking to one size, for now, a 20x30cm print in a 30×40 Passepartout. The paper of the print is extremely high-quality Hahnemühler paper, and all prints are signed at the back. So…
Don't hold back! Visit my shop. I can't wait to share those prints with you.